Me again. Back to discuss another hot trend I witnessed at this year's KBIS and Las Vegas Market Shows: The Luxurious Bathtub. For a while now, we've all been focused on showers: steam, extra sprays, double heads, etc., but I'm here to tell you – bathtubs are back. So take a long, hot look at these high end styles and let me know which one catches your eye.
Rustic: Just because you prefer a more natural, hearty look, doesn't mean you have to bathe in a river. A gorgeous wooden bathtub might speak to your outdoorsy ways as well as your spa-side.
Hardworking: It holds books, it cleans you, it entertains your friends…if you like your bath to be as fun as it is functional, a big, jetted tub might be the right choice for you. Position your television right, and your next Netflix binge might be extra clean.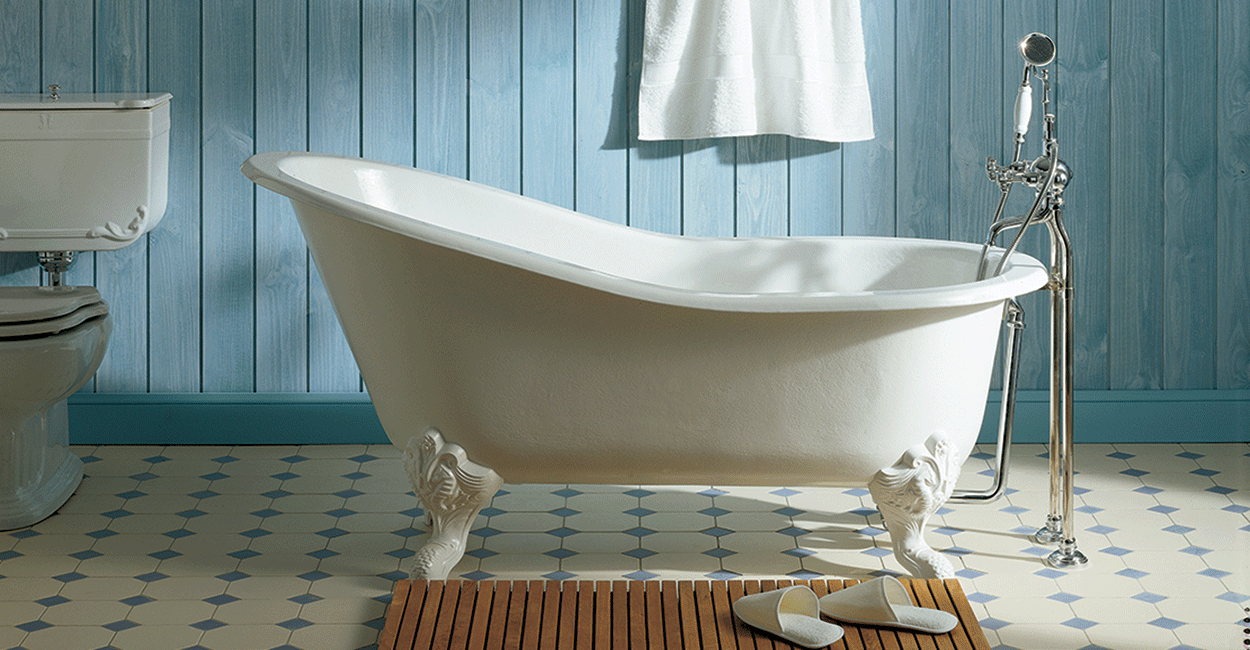 Classic: Another word for "classic" is "timeless," and I think a crisp claw foot tub is just that. The lines are comforting, the faucet is a work of art and the overall effect is nostalgic in the best possible way. If it ain't broke…
Zen: If you like to cleanse your aura while you're cleaning yourself, this might be the tub for you. Sunken into the floor with an infinitely edge, this masterpiece is likely to inspire peaceful feelings in spiritual soaker.

Confident: Well. It's beautiful, it's artistic and it's not for the faint of heart. If you're ready to let it all hang out – look no further. This high concept design pairs luxury with transparency. The fact that it's exceptional is clear.
So which tub do you love?
Photo 1 – Source
Photo 2 – Source
Photo 3 – Source
Photo 4 – Source
Photo 5 – Source
Photo 6  – Source